MARK RAFFETY as WILL
"Deep Water Haven was a French/NZ/Australian co production. It was a kids show about the adventures of a family who run a tug boat. I played Will who worked on the boat"

MARK RAFFETY as SULLIVAN
"Gold was a Canadian/Australian/NZ co production about frontier NZ and I played a gunslinger with bad teeth called Sullivan"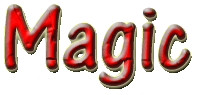 MARK RAFFETY as TERRY
"Magic was an English/German co production. It was a 6 hour mini series about the exploits of a bunc of performers in a musical playing in Hamburg. I played an Australian dancer called Terry"

MARK RAFFETY as The INTRUDER
" The good neighbour is a short film - I played the intruder"

"Ill make you happy is a low budget feature in which I played a bad cop"

"Marlin Bay was a NZ TV series. I guested as an American who gets invloved with a religious cult and goes a bit Nuts"